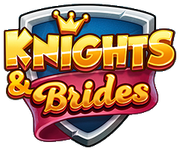 The Knights and Brides Wiki is about the game "Knights and Brides" by Vizor Interactive Ltd; it is an independent product of fan labor and not affiliated in any way with the game's developers or distributors. This wiki is based on the Plinga version

of the game; differences to other versions of the game (e.g. Facebook

) need to be labelled.
Facebook specific information, content and other things can be collected here on this page. For how to contribute to and engage with this wiki as a Facebook player, please see section Wiki usage below.
Game - https://www.facebook.com/games/knightsbrides/?fbs=1501
Google Document Index https://docs.google.com/document/d/1ErIHhAoZ8WVe9KcDOzfriDjjOglJZ1XXzEn01r_UazI/edit#
App page - https://www.facebook.com/knightsbrides?ref=ts&fref=ts
Community - https://www.facebook.com/Knights.BridesNachbarnsuche08?ref=ts&fref=ts
Groups - https://www.facebook.com/search/results/?init=quick&q=Knights%20%26%20Brides&tas=0.28653870017737826
Game Guide page https://www.knightsnbrides.com/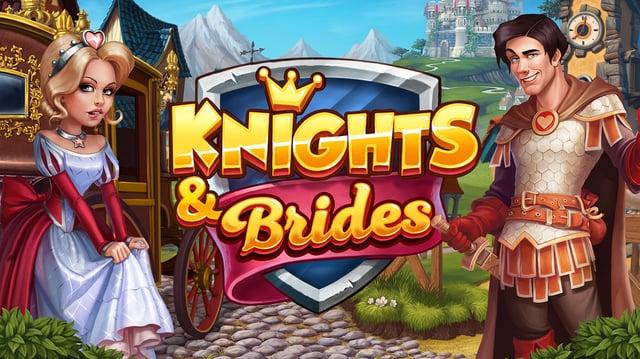 Wiki usage
Edit
General guidelines and templates for the wiki are found here in this wiki guide.
Again, this wiki is based on the Plinga version, so unless ontherwise noted all information is and should be accurate to the Plinga version. Minor version differences, e.g. like prices or different material requirements, can be added in articles additionally -- i.e. do not erase the Plinga information, and remember to mark your addition as information from a different version. Larger, more extensive differences may require extra paragraphs, subheadings, or articles as needed.
For easy accessability you can use the Template:Kabfacebook to mark Facebook-specific information, which looks like this: FB

. (You can see how it is applied e.g. in articles Agri-dwarves, Oh, These Men.) See Special:WhatLinksHere/Template:Kabfacebook for a list of articles using the template, and thus presumably containing Facebook-specific information.
Also please consider identifying which version you play by adding that information to your profile page to help avoid confusion (easily done with use of the Userboxes which automatically categorize you in the User categories), or remember to offer the same information when needed if you didn't.
When using the Forum and opening a thread, you can tag/categorize your thread with "Knights and Brides Facebook". This will make everything more orderly and more quickly accessible, as well as show the threads below this article. An additional mention in the headline or text that you talk about the Facebook version is also helpful. The Matchmaking subforum also has public thread to collect Facebook players' ads.
Community content is available under
CC-BY-SA
unless otherwise noted.